Massage at Eagle's Nest Atitlan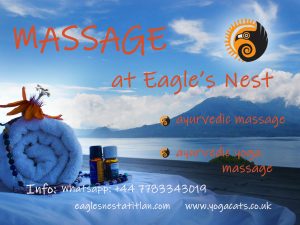 At Eagle's Nest Atitlan we provide massage.
Type of massage:
Ayurvedic body massage
Ayurvedic yoga massage
Ayurvedic head and shoulder massage
Face massage
Location: Eagle's Nest Atitlan (eaglesnestatitlan.com) – San Marcos (Guatemala)
What to wear during the massage?
Only an underwear. During the massage we use oil so please do not turn up in your most expensive panty as it might get a bit oily. Please do not wear shorts as it allows less area to get massaged.
Used oil:
Coconut or macadamia oil. (Depends on availability.)
Length of massage
Minimum 90 minutes but it can be easily longer. It depends on your needs. But it can be tailored.
Price:
90 minutes: Q 300
After the massage you can take a shower at Eagle's Nest Atitlan but you need to bring your towel. Though it is nice to keep the oil on the body.
More about the certain techniques and to have a picture/taste of the massage please scroll down.
For more info and booking please whatsapp me: +44 7783343019
ayurvedic massage (AM)
ayurvedic yoga massage (AYM)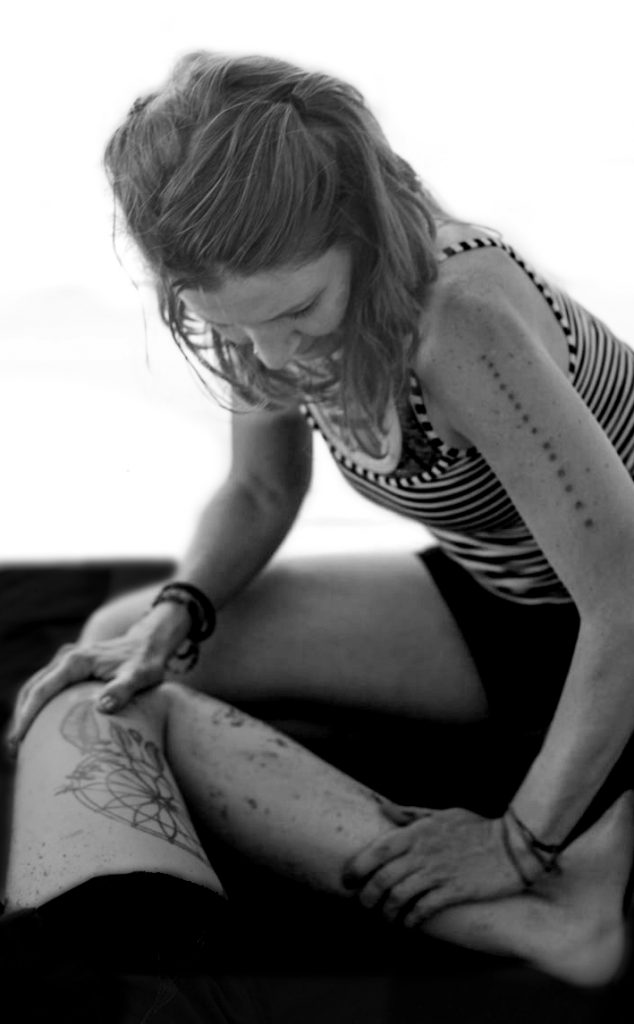 Content of this page:
Ayurveda
Healing benefits of massage
Please read before you book your appointment
What I offer?
Testimonials
1. Ayurveda
Ayurveda is a traditional Indian system of medicine, which originated 3000BC. The meaning of the word is: "the science of life". The aim of ayurveda is to ENJOY the state of freedom from ailments.
Unique features of ayurveda:
Holistic – takes the whole person not just certain parts of the body
Based on the five elements (Ether, Air, Fire, Water, Earth)
Focuses on the individual – does not apply one rule for everyone
Treating the root cause of the disease
Food is medicine
99% of the diseases are psychosomatic
2. Healing benefits of massage
Modern life has its own benefits but it takes the toll on our health. Sitting all day, exposed to artificial light and not enjoying fresh air, naturally grown foods, sunlight the we become unbalanced. The constant stress and worry accumulate toxins in our system. The best, easiest and most natural remedy is massage.
Regular massage (once, twice a week) prevent the development of skin disorders. Increases stamina, patience, self-confidence, forbearance, wit and intelligence, sexual vitality and physical beauty. Massage can stop premature ageing, reduce wrinkles, tone muscles, restores agility in the joints. Makes the skin smooth, strengthen the nerves and the immune system, help the body to retain its proper shape and elasticity.
Massage is therapeutically used for neurasthenia, headaches, insomnia, gout, polio, obesity, arthritis, blood pressure irregularities, asthma, mental disorders. It is increasing the production of white blood cells and antibodies, which provides resistance against viruses and diseases produces by infections. Strengthen the immune system, the defense mechanism of the body.
When massage (even self massage) is adopted to the daily practice it increases body heat and vitality as the circulatory and respiratory systems open to provide fresh oxygen and vital energy in the form of nutrient material.
(Source: Harish Johari – Ayurvedic massage)
3. Please read before you book your appointment!
All massage is performed with coconut or macadamia nut oil.
What to wear: an underwear. Please make sure you are not wearing your latest buy as it might get oily. :o)
After the massage drink a lot of water!
Contraindication for all massage (if you have any of these below, please do not book appointment):
Open wounds/cuts on the body part will get massaged
Heavy cold/flu
Cancer
Menstruation (first three days)
Strong/active headache
Skin disease
4. What I offer?
Ayurvedic massage (AM)
Abhyanga – Ayurvedic full body massage (back and front)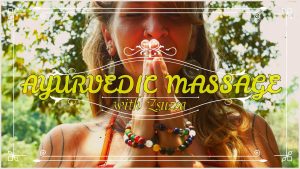 To have an impression of this massage watch the promo video on YouTube
Done: lying on a massage table
What to wear: underwear
Lenght: 70-90 min
Benefits:
The massage steps are designed in a way to loosens up toxins under the skin and encourage them to move towards the central channel where the toxins can be eliminated through the bowel/urine.
Works with the entire nervous system
Releases blockage around the upper back
Relaxed muscles in the abdomen and lower back
Massaging around the breast tissue balancing hormones (both man and woman)
Shiro Abhyanga – Traditional Indian head (and shoulder) massage
Done: in seated position
What to wear: anything as long as arms, shoulders are free to massage
Lenght: 45-60 minutes
Benefits:
Relaxes body and mind
Nourishes all sense organs on the head (eyes, ears, nose, tongue)
Prevents hair fall. It can cure baldness.
Mukha massage – Face massage
Done: lying on something
What to wear: anything as long as your shoulders and neck is free to massage
Lenght: 40 minutes
Benefits:
release tension
reduce wrinkles
draining toxins
clear sinus
lubricate the sense organs
release tight/locked jaw (helps with TMJ – temporomandibular joint disorder)
Foot massage with Kansu bowl
Done: lying on something
What to wear: anything as long as the feet are free to massage
Lenght: 10 minutes (5-5 minutes on each foot)
Benefits: can detoxify and stimulate the proper functioning of the vital body organs. This massage can help stimulate circulation of blood, lymph and free flow of prana (vital life force energy).
Kansu bowl containing three metals, copper, bronze and zinc each with their own therapeutic benefit. Copper helps absorb the excess body heat and is known for its anti-inflammatory properties particularly in the joints. Zinc stimulates the muscular tissue as well as contain antiseptic properties. Bronze acts as a catalyst for the former.
Ayurvedic yoga massage (AYM)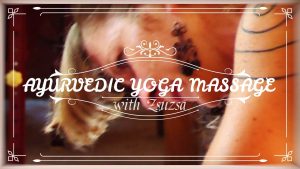 To have an impression of this massage watch the promo video on YouTube
Done: lying on a massage mattress on the floor
What to wear: underwear
Lenght: 75-90 min
Benefits:
ARYM® Ayurvedic Yoga Massage has been found to be beneficial to:
Enhances muscular coordination
Develops proprioception
Promotes circulation of all body liquids
Reduces muscular over-tension
Increases flexibility and range of motion
Realigns anatomical structure
Increases energy
ARYM® Ayurvedic Yoga Massage has been found to be beneficial for many conditions, either as a cure or as a means of providing relief, promoting recovery from injury and illness, such as:
Mental stress and physical tension
Joints and muscles pain related to stiffness or illness, such as tendonitis, Arthritis, …
Respiratory problems, such as shallow breathing, asthma…
Circulatory problems related to stiffness and lack of exercise
Bad posture and all forms of back, neck and shoulder pain, such as: scoliosis, slipped disc, imbalance in the pelvic girdle, frozen shoulder…
Pain in the limbs, such as repetitive strain injuries (RSIs), morning stiffness, knee pain, tennis and golf elbow, Rheumatoid Poly Arthritis, imbalance in the hip joints, bunion deformity, Hallux Valgus…
Constipation, transit problems
Stress, anxiety, depression, exhaustion and lethargy
Migraine, headaches, insomnia and other sleep-related problems
5. Testimonials
Zsuzsa Kohan is resident yoga teacher and massage therapist at Utopia, a magical and gorgeous ecohotel deep in the Guatemalan jungle near Semuc Champey. Zsuzsa gives her massages outdoors in a beautiful private space so it is a unique experience where you hear the birds sing, the river water babble and crickets and cicadas chirp while you are in absolute paradise for an hour:). You can choose between two types of massages, an Ayurvedic or yoga massage ( a little bit stronger and deeper). I always go for deep tissue massages but Zsuzsa recommended a Ayurvedic massage and that was the BEST recommendation EVER. Zsuzsa explains every step of the massage and what to expect before she starts massaging, but in no words can she describe the feeling you have after one of her delightful massages. It's an hour of blissfulness where she carefully works every muscle, pain or issue you may have. Zsuzsa dedicates herself at her clients in an unique way: she offers a combination of complete relaxation, personal and professional attention and a very kind heart. Zsuzsa's massage was definitely a highlight of my stay at Utopia, if you have an opportunity to explore this beautiful corner of the world, please make sure to enjoy one of her massages (or a yoga class)! Thank you Zsuzsa!
(Tecla)
Zsuzsa is a wonderful therapist who has the gift of healing the body and touching the heart with her gentle and knowing hands.
(Alain)
Things I loved… well that is a long list! I didn't feel like this was something new for you it felt like you were very confident as if you had been doing it for years. The pressure and technique was amazing and the oils you used. The setting is perfect you have a lot of attention to detail too on making sure I am warm, comfy etc. I loved it and you have such a great energy. It felt so wonderful receiving this treatment from you. I enjoyed every second.
(Fiona)
This massage was simply amazing!! I have had Ayurveda massages previously but none so peaceful and complete as this. I was having fever for a while and fully recovered after this massage, it's like all toxins were removed and felt my body totally renewed! Thanks, thanks, thanks Zsuzsa, I highly recommend it!! Don't miss it!!!
(Gema)
Zsuzsa is a wonderful massage therapist. She's gifted with an incredible healing touch. I've had massages in the past, including massages in posh spas in London. None of them came close to the experience I had when I had a session with Zsuzsa. I loved the massage and I felt so relaxed and calm afterwards. She was very thorough and I felt like she was attentive to my needs all the time through the session checking the pressure, making sure I was comfortable, etc. Thanks a lot Zsuzsa!
(Fernando)
I really liked the back and the feet massage. It was very relaxing. I felt good after the hour session.
(Ana)
The massage was wonderful. I enjoyed it lots. Your energy is beautiful, calm and healing. Loved the tea after the session and the deep talk. I loved the space, plants, relaxing music and books. It was a great-great experience. I felt calm and relaxed after the session. I would love to do it more.
(Yulia)
I had visuals during treatments two times in my life. One was a reiki healing session and the other was a massage session with Zsuzsa. I'm not sure what has happened but it was beautiful. I received the most relaxing massage I ever experienced. I felt so comfortable I drifted all to sleep. Thank you how I was so well treated.
(Gary)
Zsuzsa is very welcoming from the moment you walk through the door you are put at ease in an instant. The room I found to be warm and relaxing, I could tell Zsuzsa had taken time to create a calming environment and has succeeded.
I had a full body massage and  was relaxing, and soothing which was just what I needed for my stiff neck & shoulders. Her fees are very reasonable. I  booked a massage Zsuzsa following a recommendation from a friend.
I would defiantly be recommending her to my friends and family.
(Louisa)
Dear Zsuzsa, thank you for amazing experience. I had the full body massage. It was relaxing and healing.You showed confidence, great patience and amazing technique. I would highly recommend everyone to go for a massage with Zsuzsa.
(Natalia)