PAST EVENTS
---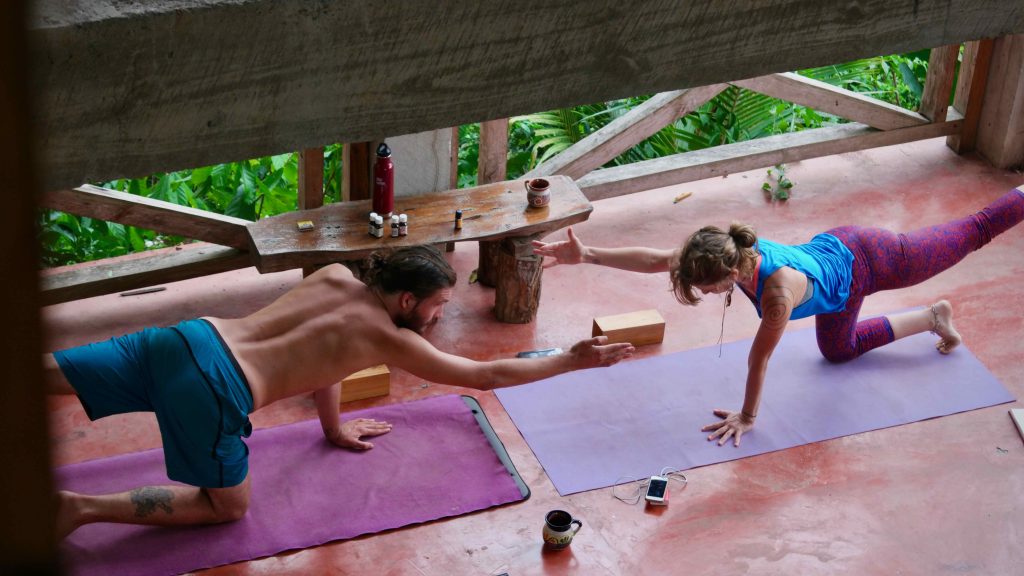 Basic postures 2.
– by Davis Henshaw and Zsuzsa Kohan –
7th May 2020, Utopia Eco Hotel (Guatemala)
After the success of the first workshop (everyone's practice changed dramatically) we decided to continue learning the basics of yoga.
We have learned Ujjayi breath, discovered the 'plum' line, understood the importance of the feet and pelvic floor (mula bandha) activation.
To wrap up we had an amazing, nurturing flow contained all the information from the previous and this second workshop.
---
---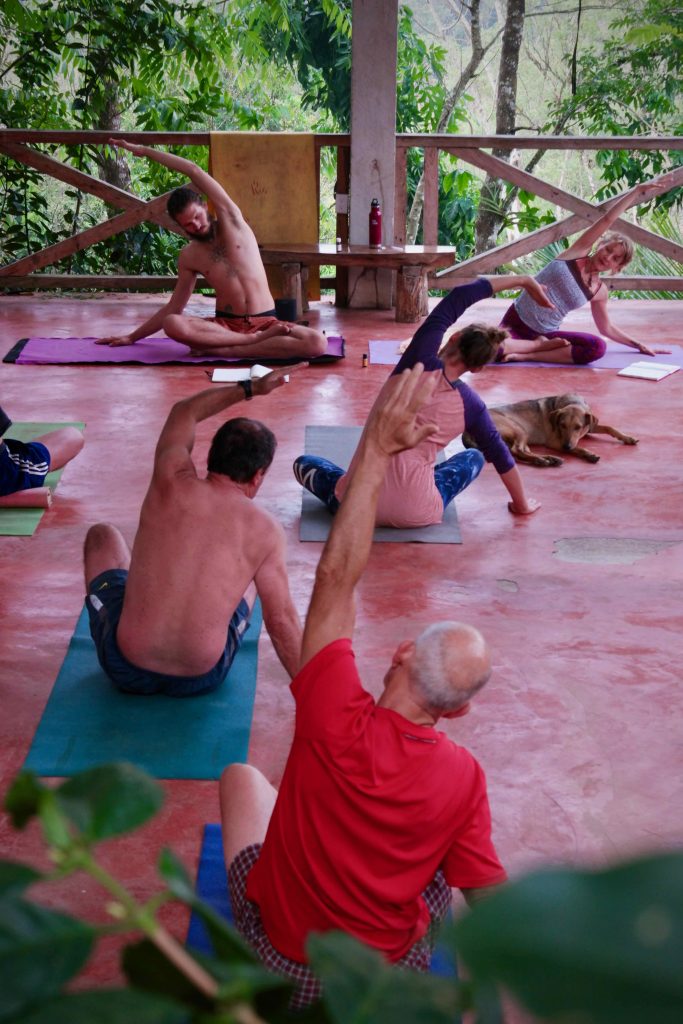 Basic postures 1.
– by Davis Henshaw and Zsuzsa Kohan –
30rd April 2020, Utopia Eco Hotel (Guatemala)
This two hours workshop will concentrate on the most common yoga postures like tadasana, downward facing dog, half salutation, sun salutation, warrior I., II., III. and more.
We will talk about how to align your feet, hip, shoulders, making clear how to activate the centre of your body.
After a short warm up we will talk you though the postures one by one, and you can immediately try your newly gained knowledge, asking further questions if you have any. After in a short flow you can bring life into the theory and practice what you just leaned.
For the photos thank you for Rodrigo! (www.utopiaecohotel.com)
---
---
RHYTHMS OF YOUR SPIRIT
Life reset with kundalini shaking, mindful chocolate eating and free dance with
Zsuzsa Kohan and Raimonda Richards
3rd January 2020 – Triyoga (Ealing Broadway, London)
If you have been busy partying on the last night of the year we offer you a magical ceremony to set your intention for the new year and say goodbye for the 2019 – supported by a shaking session, Guatemalan chocolate eating, and by live music for your hearth and body to dance.
Our aim is to create a safe place where your body can talk to you, where you can hear it's message, giving a little break for our always busy mind.
Starting the night with a shaking session to come home to our body, to get rid of what we do not need and create space for new experiences.
Through mindful chocolate tasting we wake up our senses, getting ready for and enjoy all bitterness and sweetness life can provide us.
After all of this – through thoughtfully selected music – we invite you for an ecstatic journey of self-discovery. If you find the rhythm of your spirit is keeping you to stay still or to dance like a god/goddess – it is your time, your space to express yourself.
Closing the night with a special ceremony to get ready for a hopefully exciting 2020.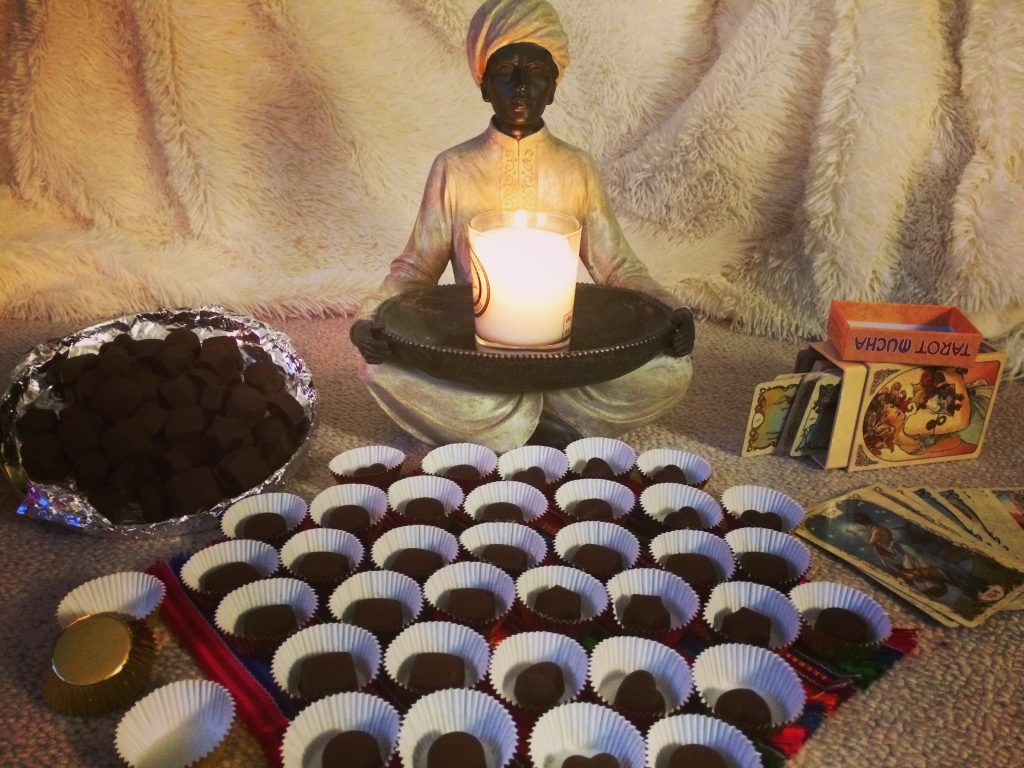 ---
Participant's thoughts after the workshop
---
"Thank you for this absolutely incredible experience. What a way to begin 2020! We wildly danced and shook out 2019! Your powerful workshop has had a profound affect on me and I feel lighter for releasing (and burning) my old story and stepping into my new one. I let go of (and burned on the fire 🔥) Self Doubt and not feeling ready or good enough. And I let in Unleashed Creativity! Deeply grateful to both of you for creating this experience !
Kelly
MAGIC ❤ I wasn't totally in the mood for this evenings session even though I was so excited all week after your lovely invitation ❤ Due to the US / Iran occurrences today I was feeling a bit… funny 😔
BUT
Your amazing energy, this beautiful evening, all the preparation, the fantastic chocolate, and I pulled the 'PEACE PIPE' card have re-energised me. I'm so grateful – beautiful people – you are an inspiration, thank you so much and happy new year! Much love 💓🦋🧿
A.M.