VEGAN HEAVEN MEXICO presents – FLOR DE ZOMPANTLE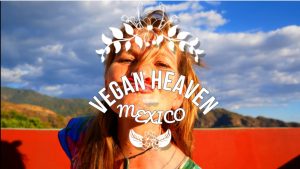 To watch the video, click here
The first time I have seen this flower on the market was January. These red coloured flowers, shaped like a little sword immediately caught my attention.
When I learned about the zompantle tree I found it even more fascinating – how our ancestors figured out this highly dangerous plant has this little beauties on it, and they are edible. Nature does not stops surprising me. Enjoy your meeting with the FLOR DE ZOMPANTLE as much as I did when we met first time. Bon provecho.
VEGAN HEAVEN MEXICO presents – HUITLACOCHE

'First time we met on the market. I wanted to know more about it, so I ordered a quesadilla with this unpronuncable thing in it.'
If you have 2.27 minutes and a curiosity what I am talking about you are in the right place to know more abou HUITLACOCHE. Weird and ugly but full of goodness, very delicious and super easy to prepare to eat. Welcome in the world of 'corn fungus'. I guarantee these are the moments of a long lasting love story. Enjoy every moments! Bon provecho.
VEGAN HEAVEN MEXICO presents – MAMEY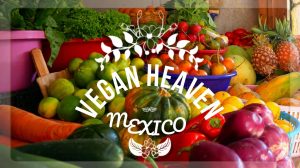 In this series I would like to introduce the wonderful variety of the Mexican cousine, fruits, vegetables to my vegetarian, vegan friends…ok not only for them, but for all of you who are interested.
In every epizode you will meet a new vegetable/fruit/herb I have found here in Mexico on the market. I will share informations of the health benefits of the plant and how to eat/use it.
I hope you willl find it beneficial and delicious.
…
The star of the first episode is a super nutritious fruit: MAMEY. Delicious; high in fiber, vitamin C, E, B6, potassium, copper, magnesium. Definitely the number one on my 'delicious and healthy' list.